SALE!

Xd Design ROVER | New Anti-Theft Backpack
$42.90 – $44.90
Description
Discreetly Secure, Comfortably Enjoyable and Intelligently Practical.


Going on a trip with your laptop can be especially nerve-wracking, given the difficulty of finding a backpack to fit both your computer and other essentials. You'll have no problem if you're searching for an oversized laptop bag that will work as carry-on luggage too!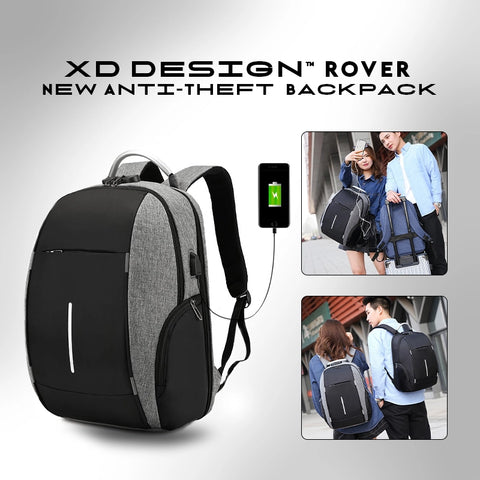 For every occasion, this modern and stylish nylon design provides an ideal ergonomic carrying option. From office days to quick errands or leisurely strolls, the intelligent arrangement makes it easy to keep your essentials close at hand while looking good!
Anti-Theft Design
Don't accept a zipper as the only way to protect your valuables. This bag with its anti-theft passcode lock is the ultimate solution for security and peace of mind, allowing you to rest assured that all your items are safe and sound in one place! The joy of knowing that no one can get their hands on your wallet or mobile device is truly priceless.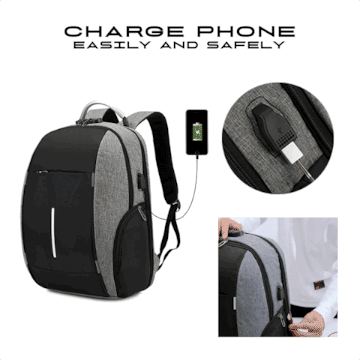 Convenient Charging Port
No more having to juggle a power bank while you're on the go; this bag is equipped with an innovative charging port. Just store your power bank in the bag and link it up with the port, then use its cable for effortless phone recharging!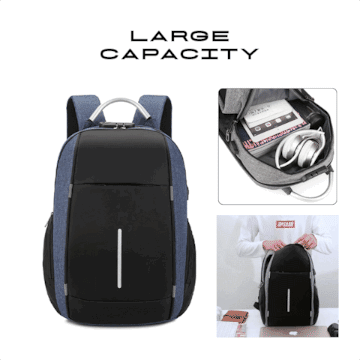 Large Capacity
Make this roomy bag your constant companion when you need to safeguared all of those treasured items such as laptops, dresses, phones, iPads, wallets and cards!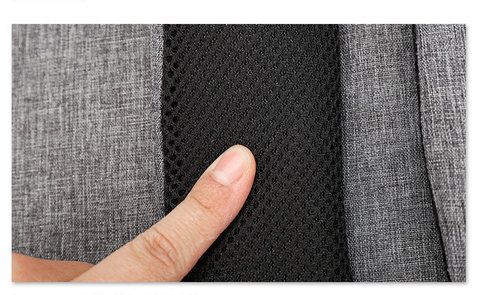 Ergonomics
 Design
Constructed with a honeycomb mesh and premium materials that connect the shoulder straps to the backpack, this item can lighten your load while at the same time thwarting any possibility of back pain. The breathable design ensures you won't even remember what it's like to experience soreness in your spine again!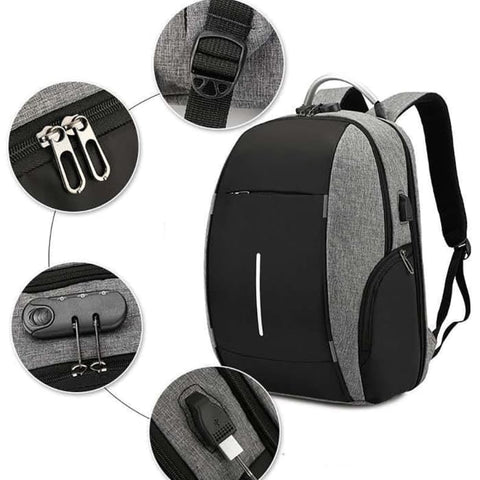 Full Scale Anti-Theft Lock to enhance security.

 Level 5 Cut-Proof fabric prevents deep cuts and marks.

 Double RFID Signal-Block pockets are super handy and secure.

 Breathable Honeycomb Mesh shoulder strap for comfortable use.

 Hidden Upright Storage for quick and safe access.

 Water-Repellent & Drop-Resistant material keeps your things always safe.

 Integrated Charging Port makes it convenient option for your everyday journey.

 Capacity: Meets your daily need, enough space to hold a water bottle, clothes, iPad, notebook, umbrella, etc.

 Size: H 45cm* B 30cm* W 15cm, main large zipper compartment is compatible with 16 inch laptop.