Full Support Non-Slip Convertible Bandeau Bra-Black
$35.98 – $41.98
Description
Support Like No Other & Not A Strap Insight
They said it couldn't be done. Meet the strapless bra to end all strapless bras: supportive, super comfy, ultra lifting and best of all, does not fall down.For those who are large busted, this bra uses non-padded cups to fit and offer support in a natural shape while letting your curves shine.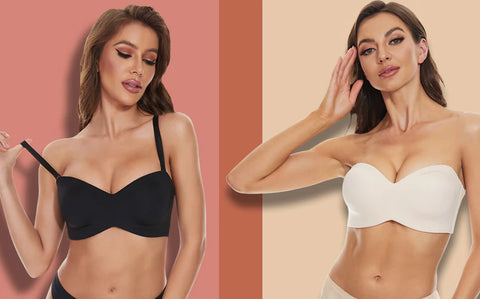 Holds and lifts your boobs all at once
No matter what you do, this bra offers the bust support you've been looking for. Whether it is at the gym or during yoga. No more stopping to adjust your bra! You will be able to perform at your best without any worries!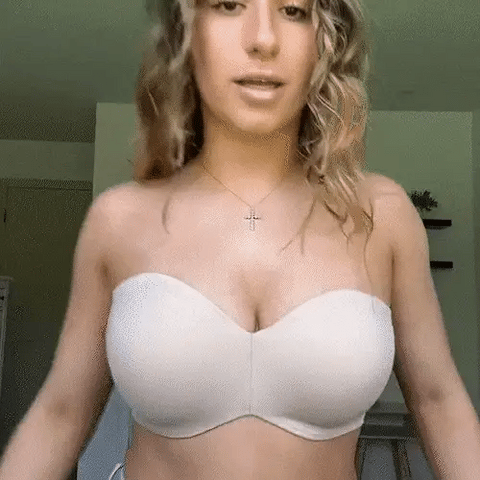 Gives tremendous shaping and support
✔ANTI-SLIP –Anti-slip silicone strips at top and bottom of bra make sure this strapless in place, elastic side wings prevent slips and and ensure custom fit
✔SUPPORT –Underwire and side boning offer perfect support for large busts, elastic side wings provide additional invisible lift up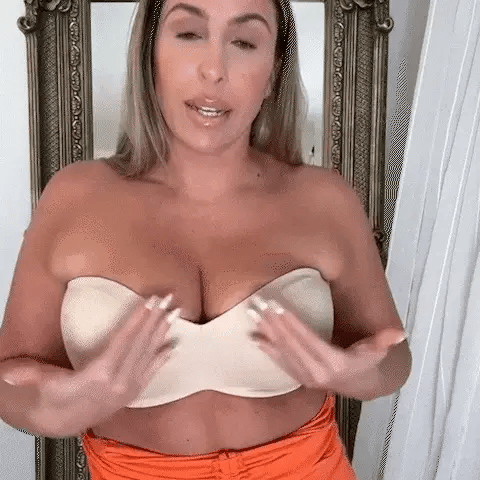 look invisible under clothing
✔MINIMIZER :Cups without padding, but with fabric lining minimize by compression and provide a smooth, flawless look under clothes
✔VERSATILITY:Paired with fully adjustable and detachable straps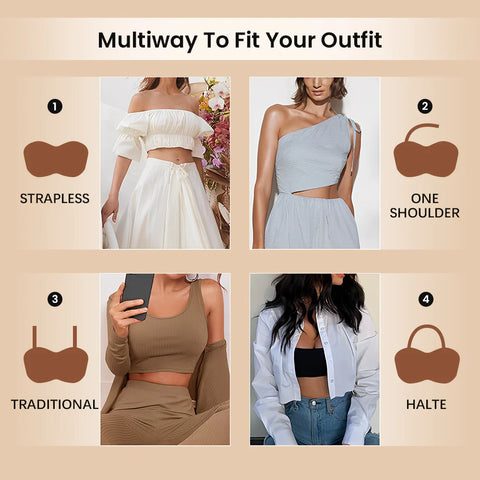 WHY BANDEAU BRA?
UNMATCHED LIFT AND SUPPORT
Squeezes your girls together and stays in place with ZERO malfunctions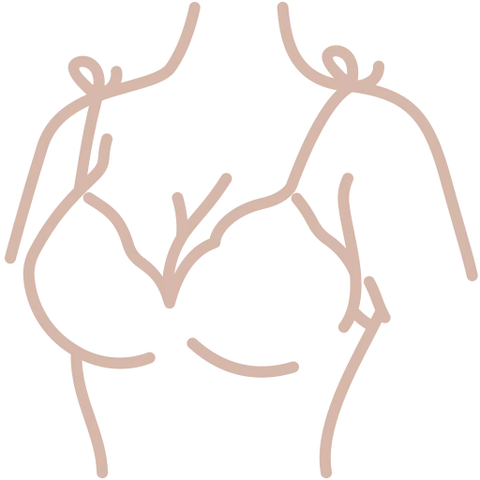 SWEAT-PROOF
The Breathable construction allows air circulation, preventing the buildup of sweat and heat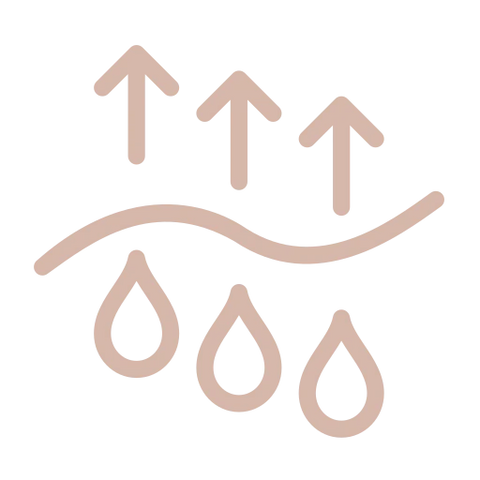 EMPOWERING CONFIDENCE
Bandeau Bra empowers you to step into the world with a renewed sense of confidence and embrace your inner goddess.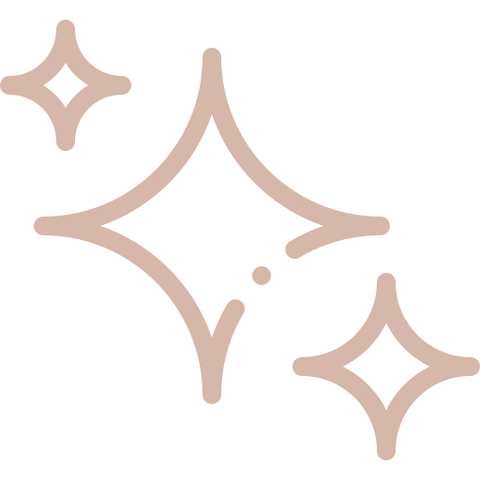 MORE DETAILS
01 The special lining for minimizing effect is made of some soft and inelastic material, which help create minimizing look without causing any squash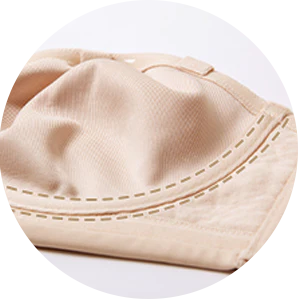 02 Non-padded,ultra-thin cups make it breathable enough and keep you cool and comfortable,and help provide a nicer breast shape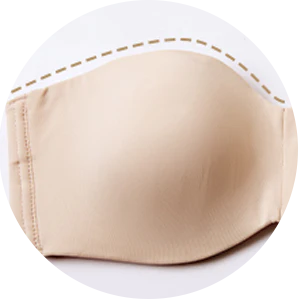 03 Unique Grip Elastic StructureThe bands have two rowsof rubber material on bottomrims which help stay in place Straps in included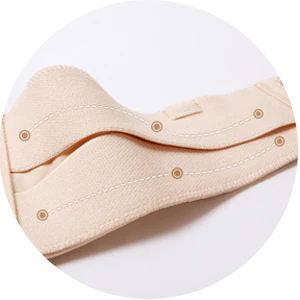 04 Extremely anti-slip silicone around the inner cups to help you keep in place,you do not have to constantly pull it up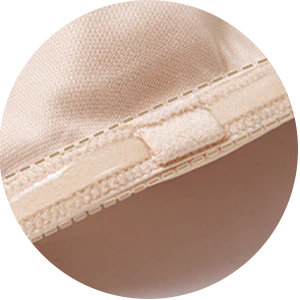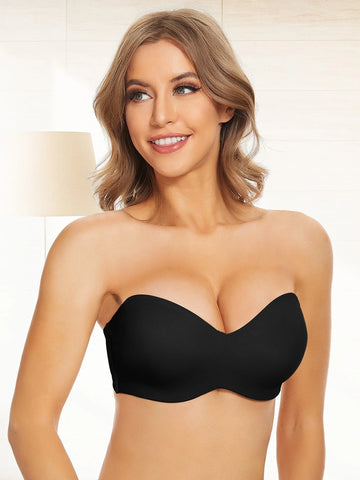 Top reviews from the Customer..
K***Y ⭐⭐⭐⭐⭐
Literally a game-changer! Perfect lift, sweat-free workouts, and unmatched confidence. It's my trusted companion for all my active pursuits.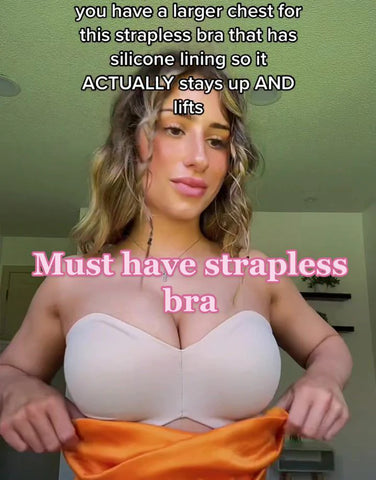 N***I ⭐⭐⭐⭐⭐
l usually hate strapless bras.They don't offer much support and tend to slip but this one actually has good support and gives you good shape.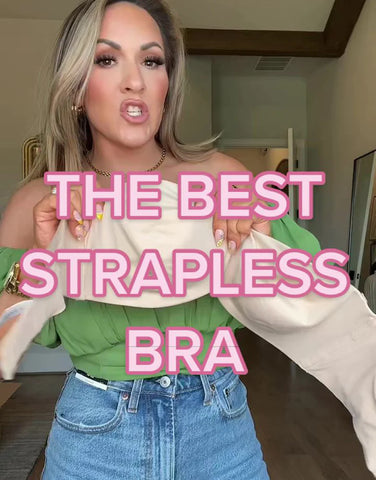 S***A ⭐⭐⭐⭐⭐
l love this bra. I bought it last minute for a special event. You can wear it without the straps. lf you want the straps, you can adjust them many different ways according to your needs.I highly recommend it!