SALE!

Dogegis Shop Waterproof Winter Dog Jacket With Built-In Harness
$29.95 – $49.95
Description
Your Dogs Deserves The Best!
they deserve to feel warm, trendy and cozy

 this winter!




Warm, Dry & Comfortable
Dogs feel the cold just as much as we do, especially smaller dogs or those not blessed with a heavy coat. Help your furry friend through rough winter months, prevent shivers and protect from frostbite and hypothermia during cold weather walks.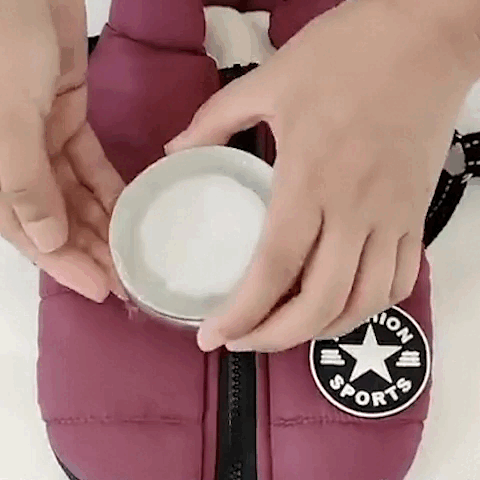 A Cold Weather Harness Replacement
The Dogegis Jackets is the ultimate cold-weather accessory for an active pup. A warm waterproof jacket that doubles up as a reflective harness. Built to keep your pets dry and warm – autumn to spring.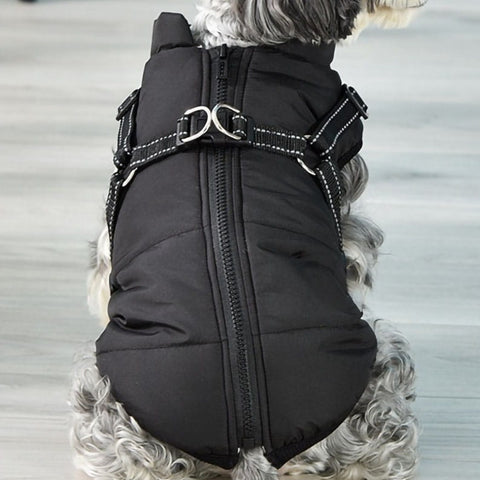 Top-end Materials
Featuring a waterproof and windproof outer shell, this jacket will protect your dog from the elements and keep them dry. Composite fleece lining on the inside will provide extra insulation and keep your dog warm and comfortable even in heavy rain or snow.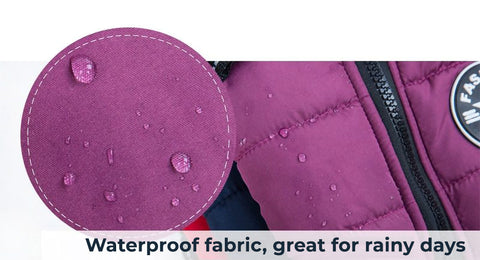 The soft fleece lining and shrinkable high collar band can effectively prevent wind and keep your pooch warm, so you can explore outside even in chilly fall weather.
Easy to Put on & Clean
This dog jacket has a large zipper made of high quality resin on the back, so it can't be scratched off, and is very easy to put on and off. 
Also machine-washable!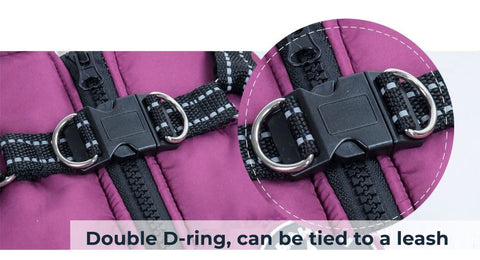 Built-in Harness for Convenience & Safety
Connects easily to a variety of leashes, so there is no need for a collar or another harness. Lined to be reflective and is adjustable to a perfect fit!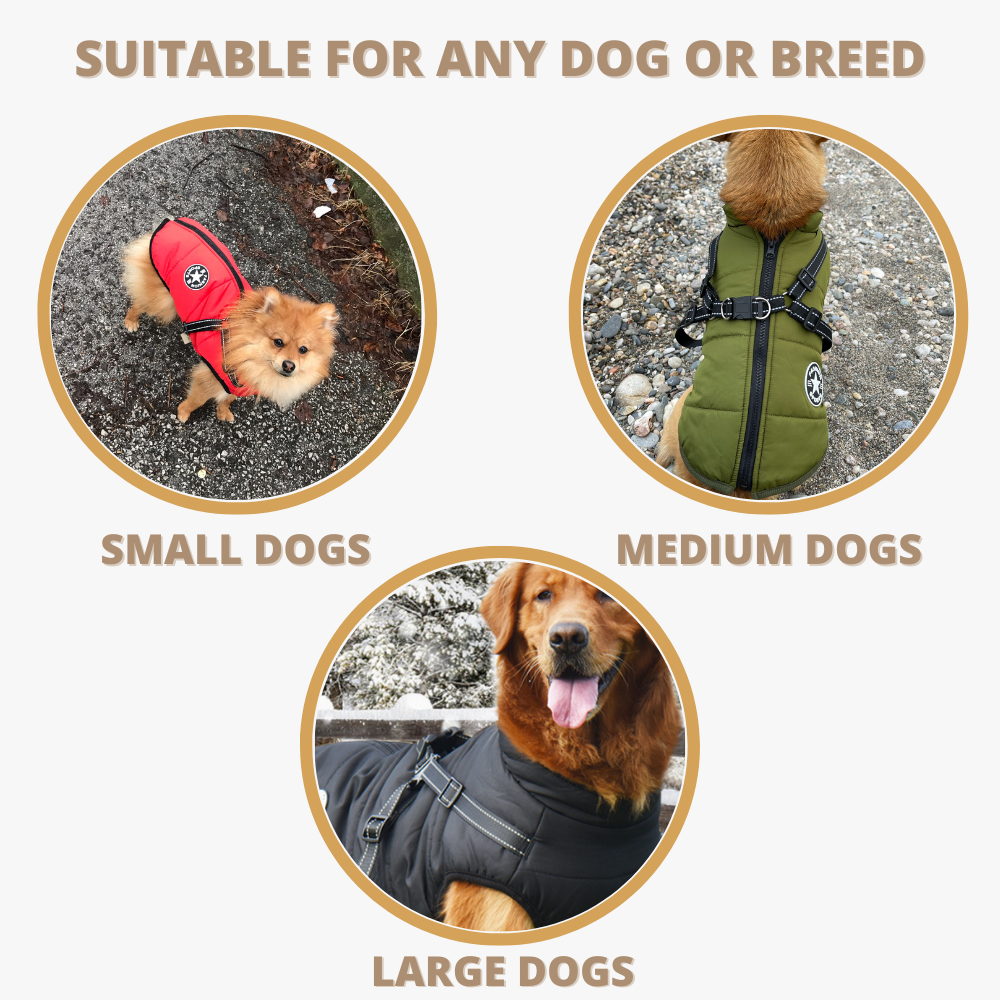 Size Chart:
Please measure your pet's chest girth and back length when picking your size. You can use the weight and breed list as an estimate, but it does not guarantee a good fit.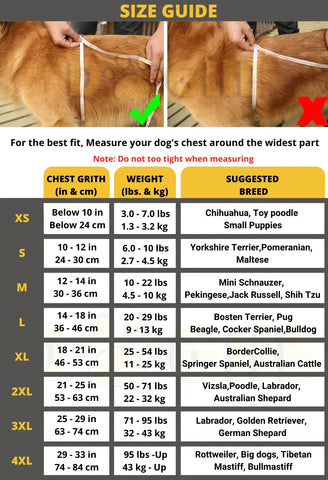 30-Day Warranty
If your coat gets torn up by your pets or damaged during delivery, we replace it for FREE. We guarantee for the quality of our product.