SALE!

Pureform Shapewear Bodysuit
Description
The PureForm Shapewear Bodysuit offers all-day wearability along with ideal shape.
Comfort and Confidence

Exclusive Pureform Fabric

Elegant Hourglass Silhouette

Abdomen flattening, butt lifting, breast supporting
Finally, a better fit
Remember those jeans you could not fit in? You can now wear them again thanks to the bodysuit.  
Built-in bust support lifts your bust without an underwire – you can go braless if you prefer. Adjust your bust look to your liking with the help of adjustable shoulder straps.
Tip: Did your measurement fall on a half-inch mark? Round up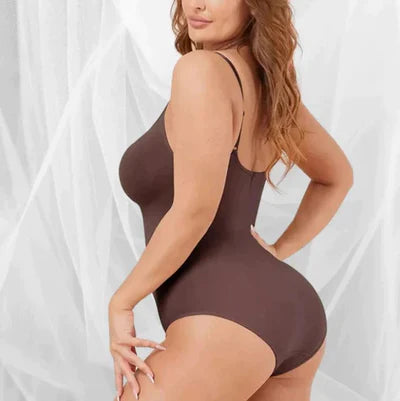 Meet the PureForm
Shapewear Bodysuit
PureForm is dedicated to providing the best customer service experience possible. We pride ourselves on delivering exceptional support, ensuring every customer finds the perfect fit and style they desire. Your satisfaction is our top priority, and we are committed to going above and beyond to meet your needs. Discover the unparalleled comfort and service you deserve with PureForm.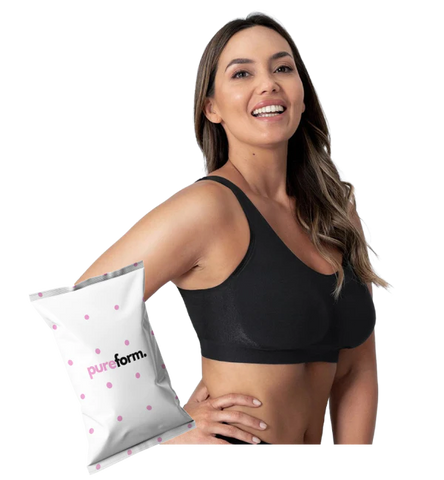 WHY WE LOVE IT
If you're tired of love handles and looking to accentuate your curves – then this bodysuit is for you! This specially crafted bodysuit enhances your figure, giving you a stunning and fit look! Boost your confidence and fall in love with your body today!
Indulge in all-day comfort with our Shapewear Bodysuit, designed to eliminate digging and bulges. Experience the perfect fit with our stretchy and breathable fabric technology, catering to women of all body types, effortlessly smoothing lines. With confidence and comfort in mind, the extra-wide straps provide a secure and blissful experience, day after day!
Embrace day-long comfort, every single day.
our newest fabric technology, offering breathability and flexibility like never before.
With our extra-wide straps there is no more digging.
Tailored to suit women of any body type.
Achieve a seamless fit without any visible lines or bulges.
No wires, pure comfort.