SALE!

SkySoothe – Your Passport to Elevated Comfort!
Description
Introducing the SkySoothe Memory Foam Pillow – Your Passport to Elevated Comfort!
Embark on a journey of unparalleled relaxation with the SkySoothe Memory Foam Pillow. Crafted with precision and innovation, this pillow is designed to redefine your concept of comfort during travel.
Engineered with premium memory foam, the SkySoothe pillow effortlessly conforms to the contours of your neck, providing personalized support that cradles you in a cloud-like embrace. Say farewell to restless airplane naps and discomfort, as the SkySoothe pillow is here to ensure your journey is as soothing as your destination.
✈️ Elevate Your Travel Comfort: Let the strains of travel melt away as you experience the plush luxury of memory foam designed to rejuvenate and revitalize during every adventure.
✈️ Your Trusty Travel Companion: Lightweight and compact, the SkySoothe pillow is your ideal travel companion, ensuring serene slumber whether you're flying across oceans or relaxing on a road trip.
✈️ Unveil Restful Bliss: Bid farewell to stiff necks and disrupted sleep. The SkySoothe pillow is your answer to arriving at your destination feeling refreshed, recharged, and ready to explore.
Experience travel the way it was meant to be – a seamless blend of relaxation and discovery, with the SkySoothe Memory Foam Pillow cradling your dreams every step of the way.
Indulge in unmatched comfort, exclusively brought to you by SkySoothe. Your journey begins with a better night's sleep.
Say Goodbye to Uncomfortable Journeys
Whether you're heading off on a long-haul flight or just commuting to work, our SkySoothe Travel Pillow has got you covered!
Our patented design ensures perfect posture, while preventing neck pains, stress, and discomfort. Compact yet powerful, it transforms long flights into restful journeys, making jet lag a thing of the past.
Don't let discomfort ruin your travel experience, get your Travel Neck Pillow today!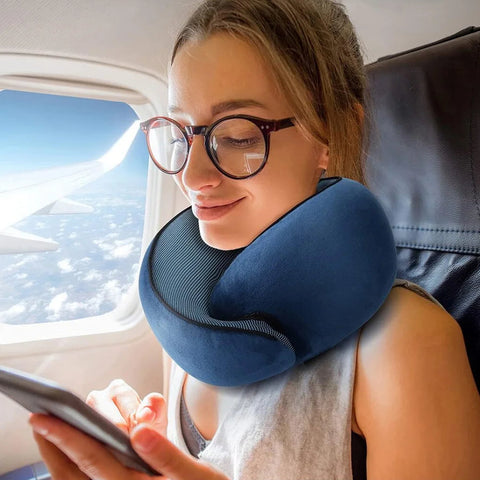 Loop, Wrap, and Nap – It's That Easy
1 Unpack your SkySoothe Pillow and let the memory foam gradually regain its original shape.
2 Position the pillow comfortably around your neck until you feel your head and chin are supported. Be patient and give yourself some time to find the perfect position.
3 Now the pillow will put you asleep and will keep you asleep so you can wake up refreshed at your destination without pains or aches.. Easy as that!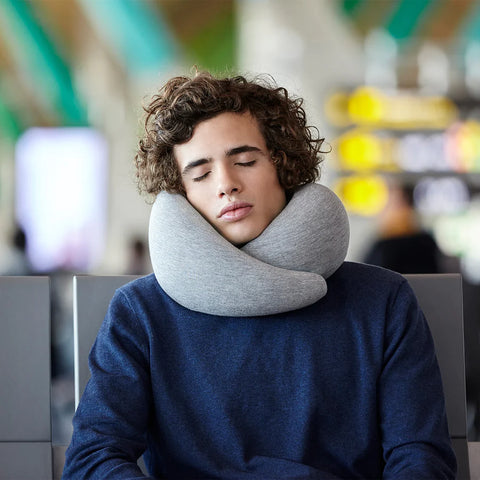 Crafted From The Highest Quality Memory Foam
Yes, we built our pillow from the exact same material used in the most expensive mattresses.
This memory foam allows the Pillow to mold to the contours of your neck and head, delivering unmatched comfort and support.
Upgrade your travel experience and discover the extraordinary benefits of memory foam today.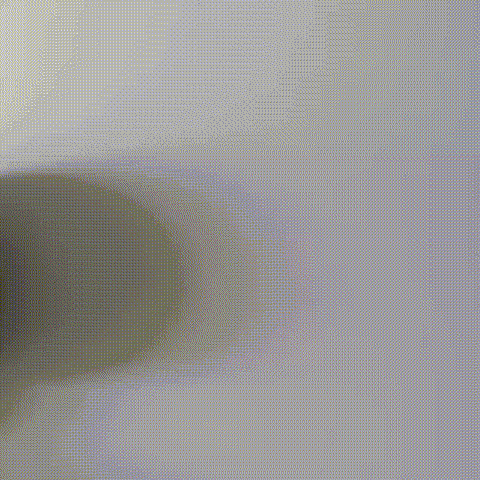 Super Compact & Easy To Transport
1 Roll up your SkySoothe Pillow.
2 Store it in the carry bag.
3 Super compact, light weight and easy to transport. Notice how small it is? Smaller than your phone.