Men's Multi-Pockets Drawstring Elastic Waist Cargo Pants
$39.99
Description
The Men's Multi-Pockets Drawstring Elastic Waist Cargo Pants combine style, functionality, and comfort. With their adjustable drawstring waist, multiple pockets, and durable construction, these pants provide convenience and versatility for your daily activities.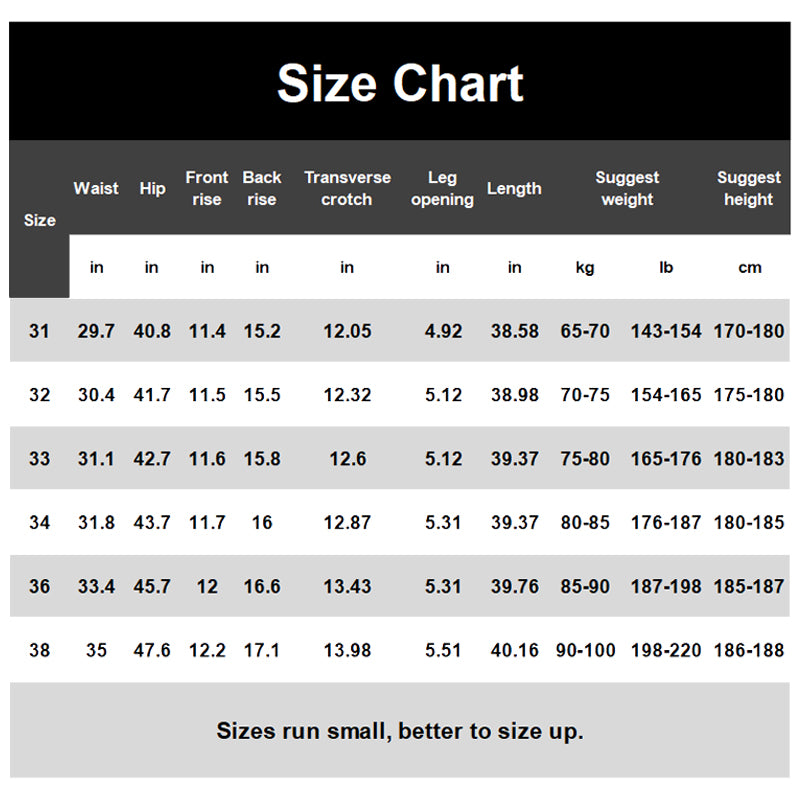 Features
Drawstring Elastic Waist – These cargo pants are designed with both style and functionality in mind. The drawstring elastic waist ensures a comfortable and adjustable fit, allowing you to customize the waist size according to your preference. The elastic waistband also adds flexibility and ease of movement, providing all-day comfort.
Zipper Slit Hem & Elastic Hem – These cargo pants feature a unique design element with a zipper slit at the hem, adding a touch of contemporary flair. This zipper detail not only enhances the aesthetic appeal of the pants but also allows for adjustable ventilation and ease of movement. Whether you prefer a tapered fit or a wider leg opening, the zipper slit provides flexibility in customizing your style and comfort.
Multiple Pockets – Featuring multiple pockets, these cargo pants offer ample storage space for your essentials. The cargo-style pockets on the sides provide a trendy and practical touch, allowing you to conveniently carry items such as keys, wallet, phone, and other personal belongings. With these multi-pockets, you can keep your essentials within easy reach, ensuring convenience and organization throughout the day.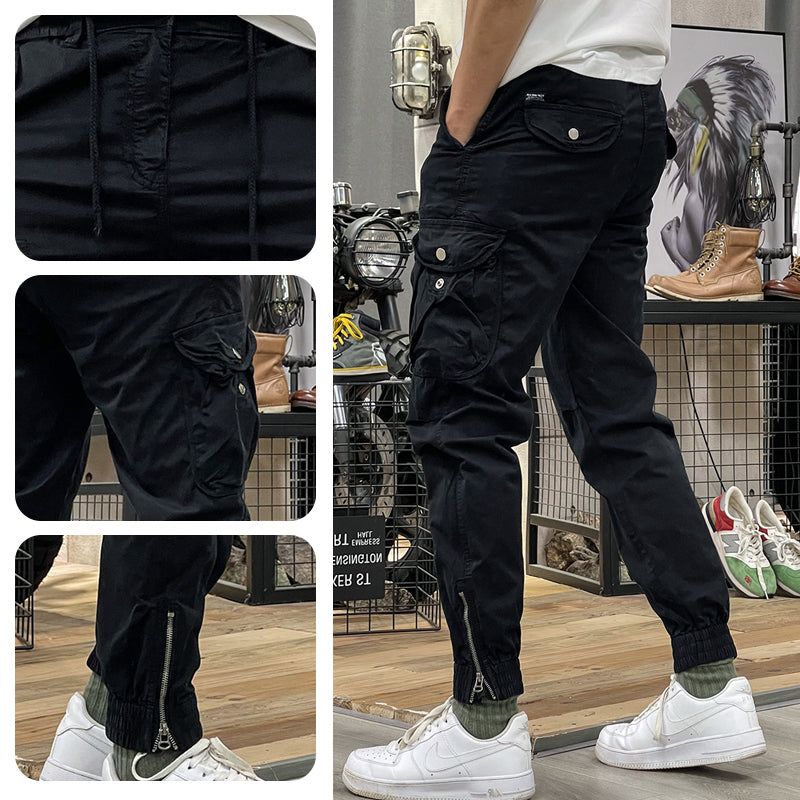 Comfort and Durability – Constructed from high-quality materials, these pants are built to withstand daily wear and tear. The durable fabric ensures long-lasting performance, making them suitable for various activities and environments. Whether you're exploring the outdoors, or simply lounging around, these cargo pants offer both comfort and durability.
Matching & Occasions – The versatile design of these pants makes them suitable for a range of occasions. Dress them up with a button-down shirt for a casual yet polished look, or pair them with a basic t-shirt for a relaxed and effortless style. The neutral color options ensure easy coordination with other wardrobe pieces, allowing for endless outfit possibilities.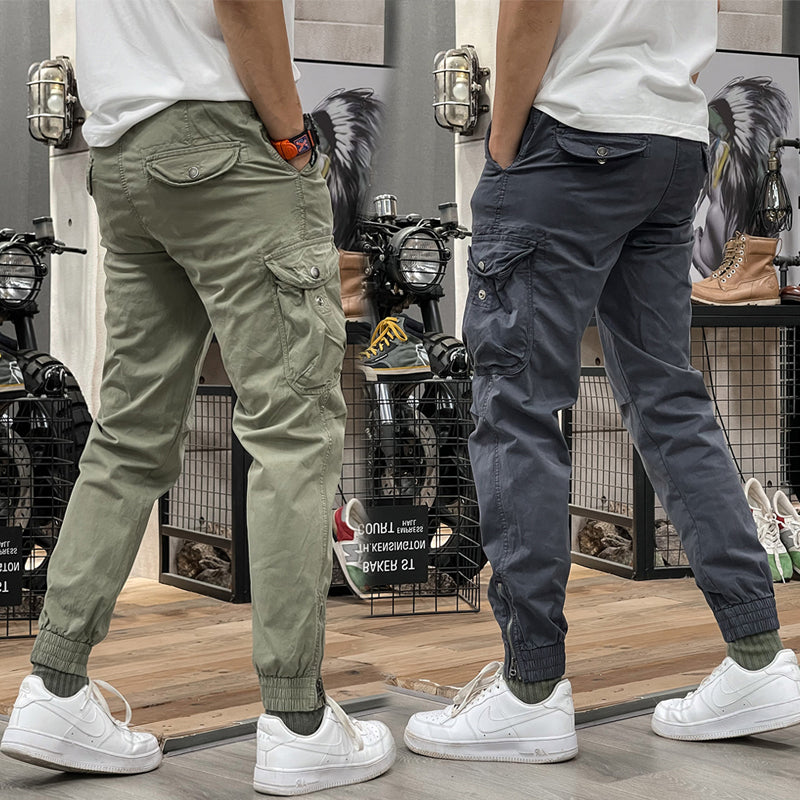 Specifications
Waist type: High waist
Thickness: Thin style
Fabric: Cotton
Color: Dark grey, Green, Khaki, Black
Sizes: 31,32,33,34,36,38