SALE!

Lumina Elegance Portable Table Lamp
$89.00 – $99.00
Description
Embrace a blend of elegant design and high-performance lighting with our table lamp. Its sleek conical stem leads to a compact head, creating an inviting profile that begs to be interacted with. Bathed in a matte lacquer in four natural shades, this portable lamp exudes warmth and tactile appeal. With a rechargeable LED light source, you can easily adjust between three intensity levels to suit your needs at the touch of a button.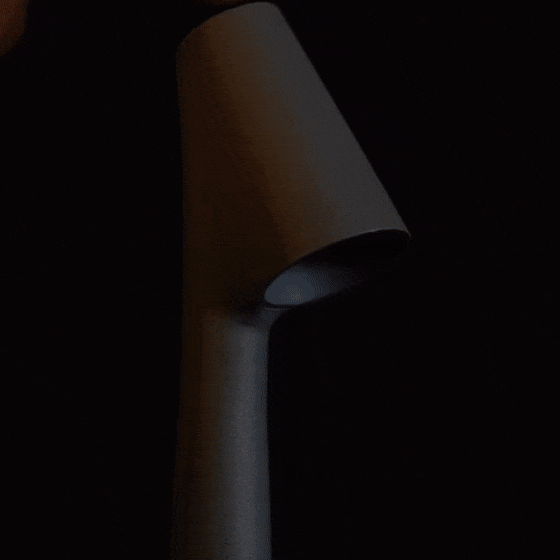 SUPERIOR CRAFTSMANSHIP
Available in two sizes, this table lamp is expertly crafted from a single piece of pure aluminum. This technique imparts high stability and a premium feel. Its four available natural shades and matte lacquer finish enhance the design's tactile warmth, making it a joy to interact with.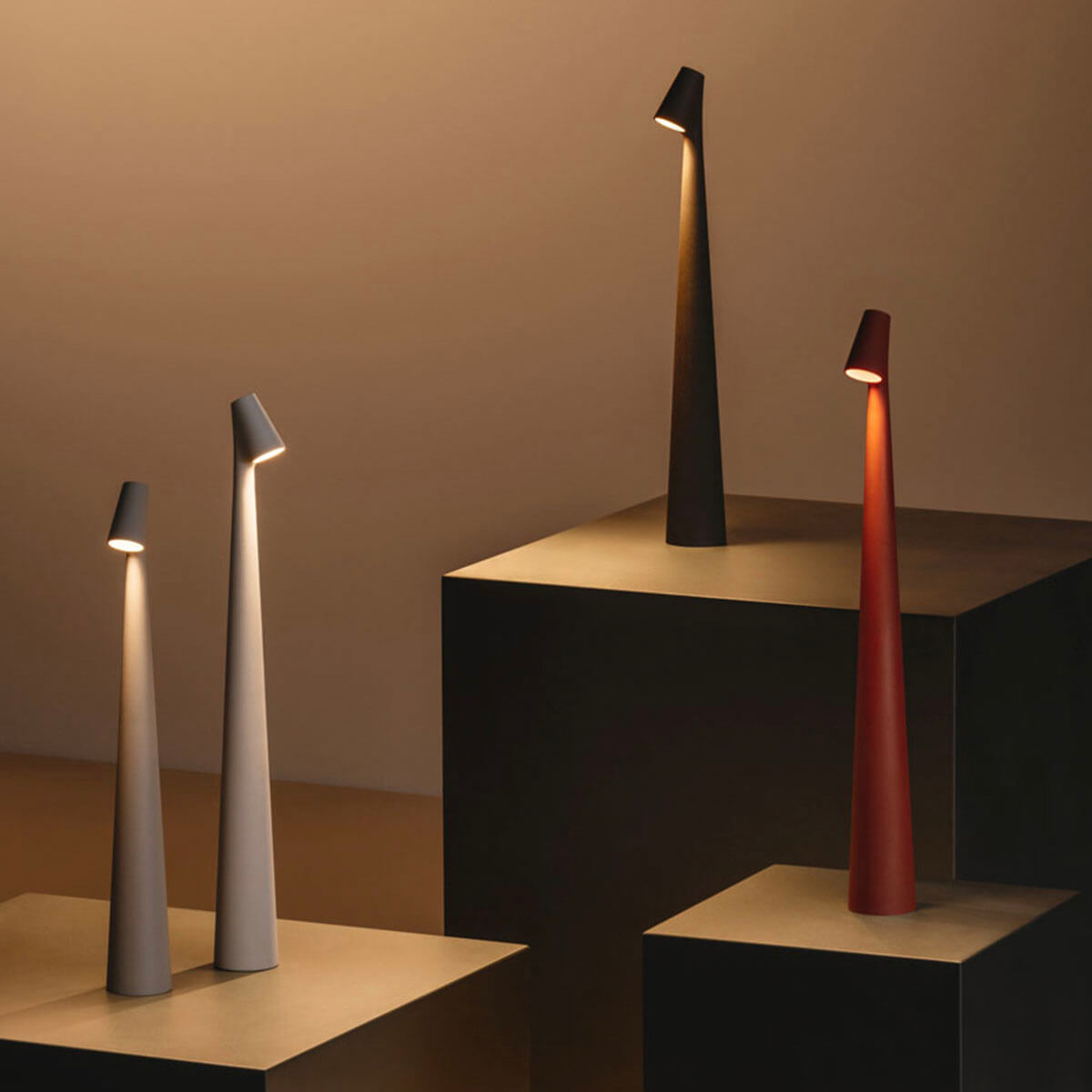 VERSATILE ACCENT
This rechargeable table lamp collection enriches any space with its stylish silhouette. It offers various applications and a unique marriage of cultural significance and performance. Whether you need to enhance an overlooked corner, set the mood for a romantic dinner, or brighten a work area, this lamp is a beautiful solution.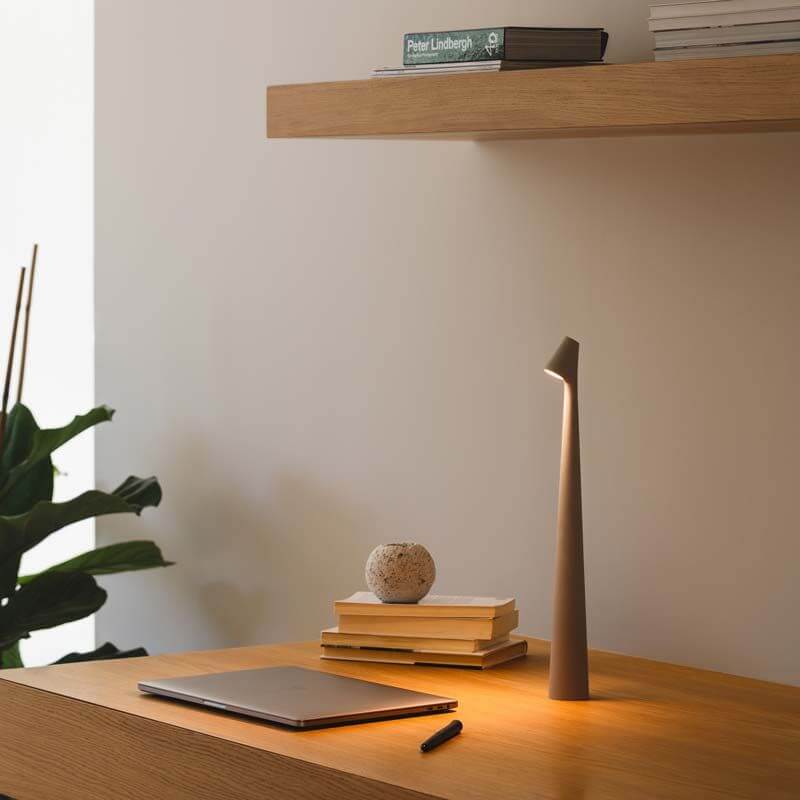 THREE LIGHT INTENSITIES
Control the lamp's three luminous intensity levels through a simple button on the head. With this feature, adjusting the LED source to cater to your requirements and preferences has never been easier.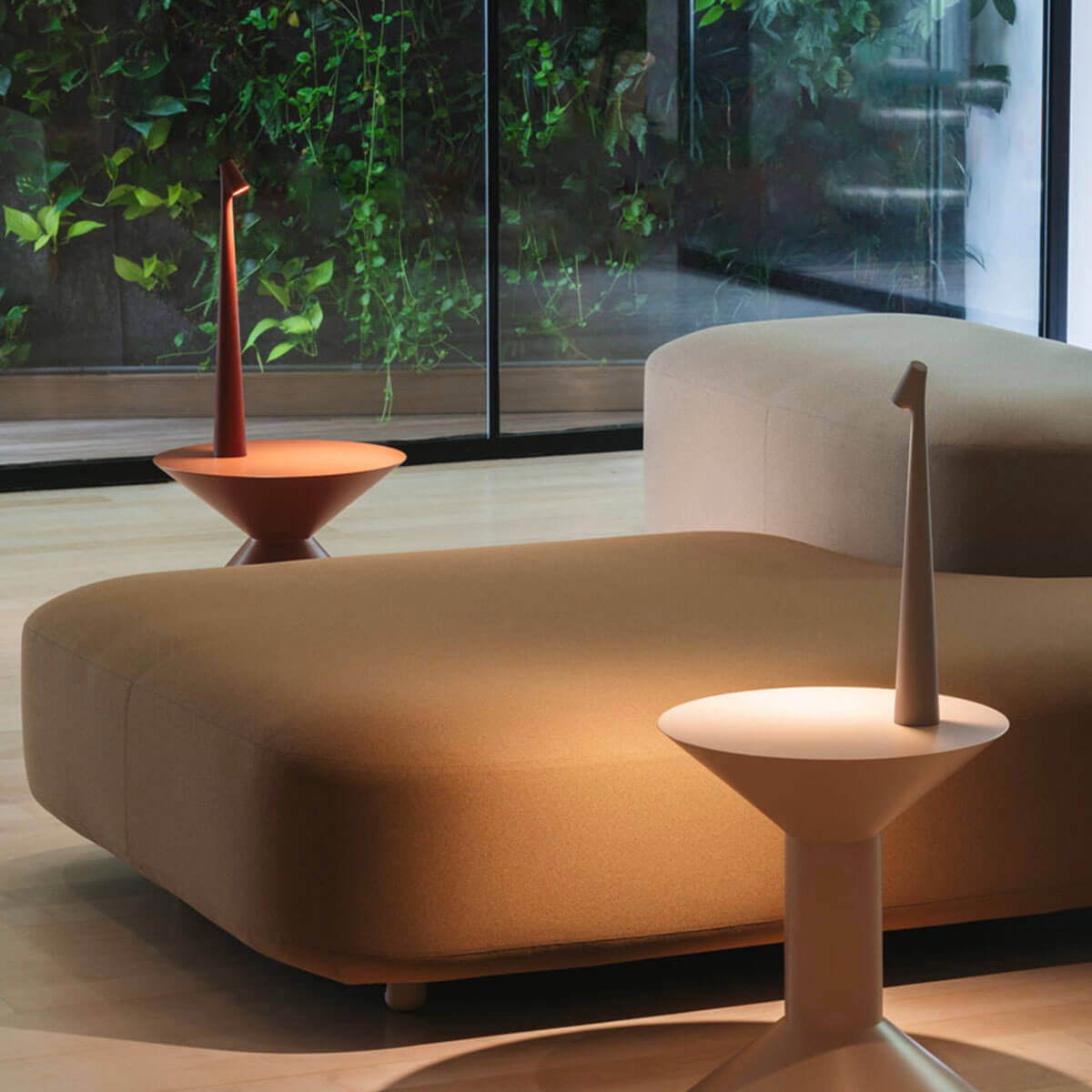 ENDLESS POSSIBILITIES
This portable lamp complements any decor and is ideal for the office, hallway, dining room, living room, or bedroom. It is a testament to the harmonious balance between ancient artistic practices and modern aesthetics. A 6.5 to 20-hour battery life ensures uninterrupted, warm, and inviting lighting for your social or quiet times. This eye-catching lamp is designed to impress regardless of where you place it.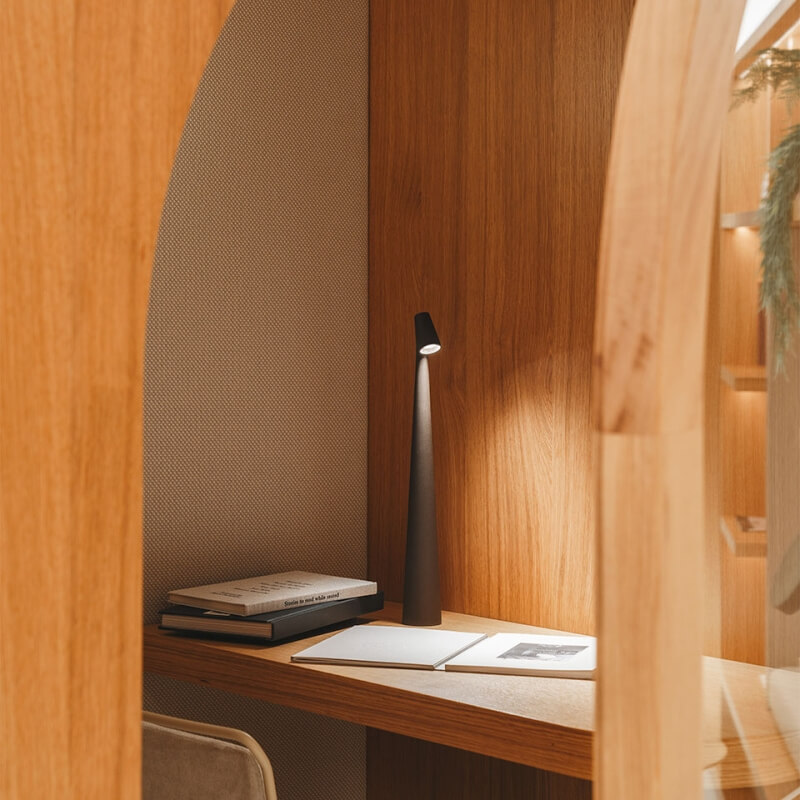 SPECIFICATION
Materials: Aluminum, Polycarbonate
LED Color Temperature: 2700K
CRI: >90
Height:

35cm / 13.8in, 45cm / 17.7in

Control: Push
Finishes: Black, White, Gray, Red, Orange
Installation Type: Portable with battery