Description
Keep your lips moist and sexy all day.

This all natural Aloe Vera Lipstick is a must-have for all makeup lovers. The 99% aloe vera lipstick gives your lips a pretty soft pink or rose red shade that adapt and transform to enhance your natural beauty and keeps them smooth, moist and luscious all day due to the many benefits of aloe Vera.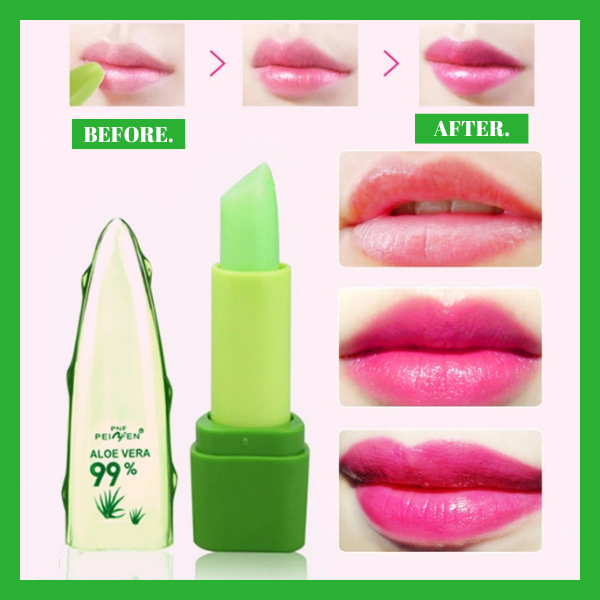 BEST MAGIC LIP BALM
💄

👄

.

The aloe vera jelly lipstick doubles up as a aloe vera lip balm, It moisturizes dry lips and adjusts it's color when it senses a temperature change on your lips.

It harnesses the power of Natural Aloe Vera goodness to Keep your lips looking Younger, Sexier & Plumped. Looking fabulous couldn't be easier!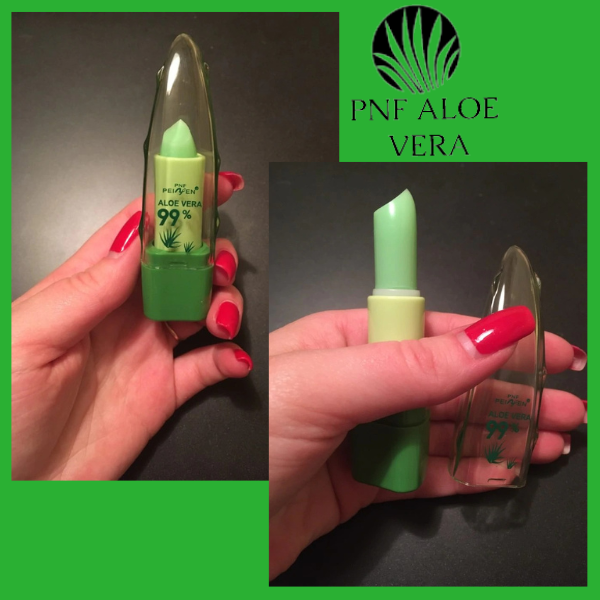 WHY DO I NEED THIS?
💄

👄

:
Moisturizing – Aloe vera lipstick is packed with

 

natural oils and antioxidants that help to lock in moisture, keeping lips hydrated and nourished.
Anti Aging – The antioxidants in aloe vera lipstick

 

can help to reduce the appearance of fine lines on the lips, and

 

make them look smoother and younger.
Protective – Rich in vitamins and minerals,

 

especially vitamin E and aloe vera extract,

 

it protects your lips from the sun's UV rays

 

and harsh weather conditions.
Our color-changing aloe vera lipstick is crafted with care, keeping your health and the environment in mind. We are proud to offer a cruelty-free and environmentally conscious product that lets you embrace your beauty guilt-free.


INGREDIENTS 
💄
👄
:
The aloe vera lipstick – aloe vera mood lipstick is a blend of Beeswax, Honey, aloe vera extract, Vitamin E and Natural oils(Jojoba seed oil) that are genuinely beneficial to your lips. Together, these ingredients lock in the moisture and create beautifully hydrated lips.
KEY FEATURES
💄

👄

:
Moisturizing, Waterproof, Anti Aging, Protective

 

and

 

Long-lasting
All natural ingredients, 

safe to use. 

99% Aloe Vera,

 

enriched with 

natural oils.
Mini design is very easy to carry

 

in your makeup bag.
A

 

lip balm, lip gloss, lip moisturizer and lipstick

 

all in one.
An excellent gift

 for family friends and coworkers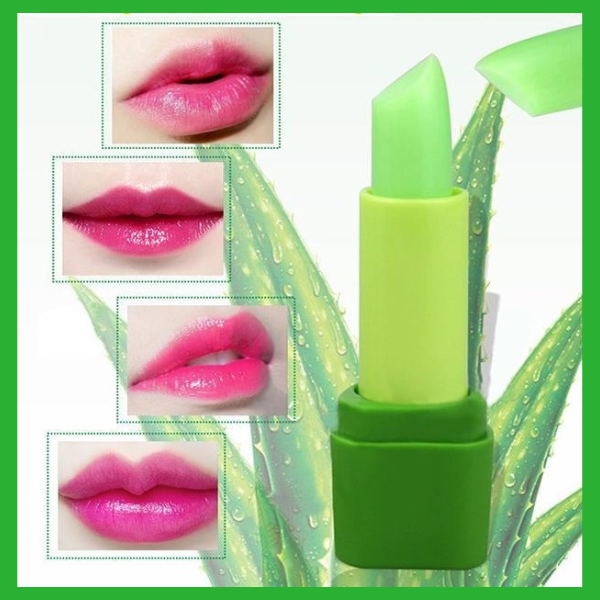 MODE OF APPLICATION

💄

👄

: 
Apply a thin, even coating to the lips, then "hide" your lips in your mouth. This helps spread the product over areas near the mouth that also become dry or cracked. Recommended 2-4 coats to achieve a rich darker shade.
Added makeup tip: Can also be used on your cheeks for that cute pinkish Blushing flirty appearance.
HINT: 
NEVER blot with a tissue, as this will remove the richness of the oils. If you feel like you have overdone it, take the back of your hand and kiss off the excess.