Description

INSTANTLY TOUCH-UP GRAYS AND FILL IN THIN PATCHY AREAS
An instant solution for beard grays & patchy areas that last the entire day leaving you with confidence. Our Temporary Instant Beard & Brow Color stays put until you wash it out. No more waiting until your beard and eyebrows grow out to feel your true confidence self. Get a thicker & well connected beard in minutes and tackle your day with confidence.
William, USA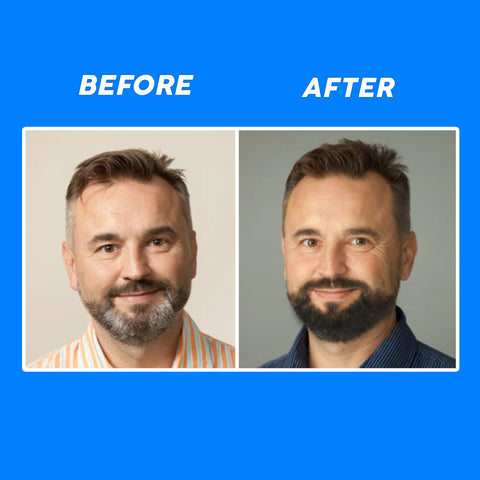 Instant Fuller Beard
Our tried and true formula is designed to be an instant & simple 
1 step coverage for gray's and thin patchy areas. 
Just apply to your thin & patchy areas and have a
full & thicker beard in minutes.
Now you don't have to wait for your beard to fully grow in to enjoy your day in full confidence, which can take months. 
Stays put until washed out with soap or beard wash.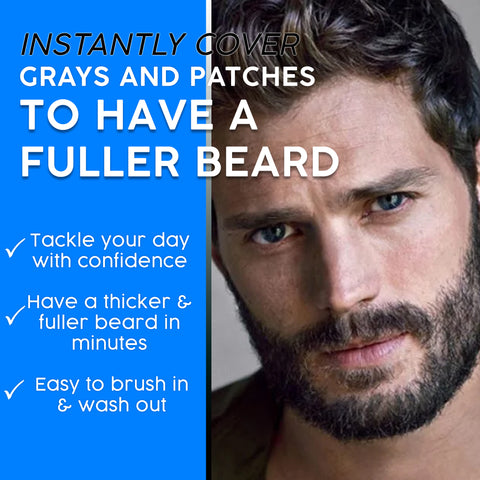 Brush In & Wash Out

Brush in your color in your beard & eyebrows and easily wash it out at the end of your day.
Every Tube comes with a months worth of great beard days. Even for the thickest beards. 
Each order comes with 2 tubes for a full 2 month supply for the price of 1 tube. 


Our "Love it or Leave It" guarantee entitles you to a FULL REFUND if you do not see results within 60 days.