SALE!

Biora Bamboo NeuroSocks
$29.95 – $59.95
Description
✅ Reduces and mitigates irritation, inflammation, and sensitivity in the foot areas..
✅ Relieves and prevents tingling pain, discomfort and tenderness in the arch, heel and ankle.
✅ Immediate and adaptable wellness support of Bamboo, any place, any time.
The BambooSocks saved the stabbing pains and swelling of 45-year-old feet!
A godsend for managing diabetic foot, neuropathy, arthritis, tendonitis, and various other foot-related complications! Countless Americans previously resigned to chronic discomfort now recognize there's a more holistic solution. These revolutionary socks from Biora uses bamboo's natural properties to address foot health issues effectively.
It's like having a dedicated podiatrist for your feet – offering timely, natural relief, without any additional costs or invasive procedures.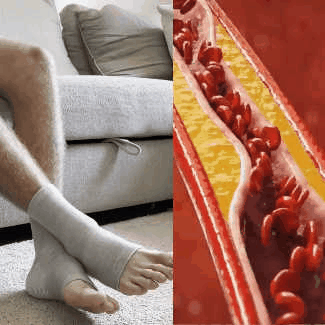 Say goodbye to swollen ankles and unnecessary discomfort.
Bamboo NeuroSocks from Biora are an optimal remedy for anyone dealing with the pains of neuropathy.
Moreover, these socks cater to an array of foot ailments. Whether it's neuropathy, plantar fasciitis, flat feet, aching heels, swollen ankles, or general foot soreness after a long day -Bamboo NeuroSocks have you covered.
Incorporating the natural, soft, and thermo-regulating properties of bamboo, these socks emulate the soothing comfort akin to a tender, hands-on foot massage. Given these benefits, it's no wonder people are quickly grabbing a pair.
—Your foot's wellness in one cozy sock
Alleviates and prevents

 pain, discomfort, and tenderness in the arch, heel, and ankle.

Advanced bamboo fabric 

enhances foot health by improving breathability and sweat absorption, reducing foot fatigue quickly and efficiently.

Deep arch support: 

Aligns feet properly for stability and improved posture.

Double-layered bamboo 

fabric perfectly marries comfort with durability.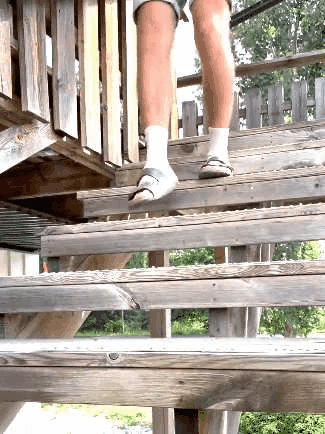 Effective against ALL types of foot pain!

BambooSocks offer a distinctive blend of natural softness and temperature-regulation that helps alleviate and prevent all sorts of foot discomfort.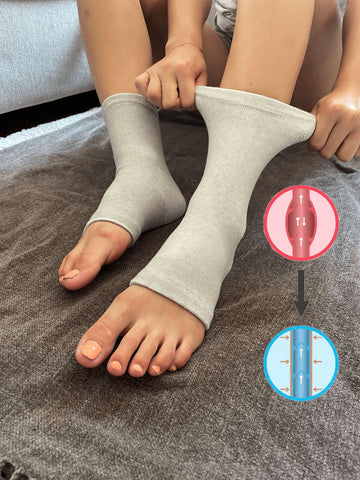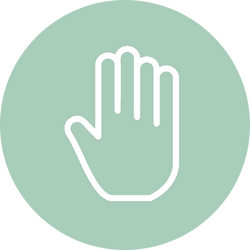 Wear them as a regular sock, or under a sock.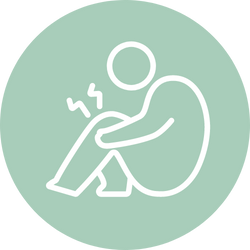 Relieve work-related stress, age or a sudden injury 3x faster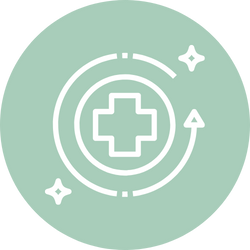 Achieve a calming effect and feel stronger than you have ever felt before.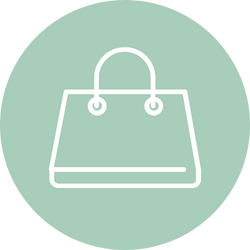 It is so simple that you can wear it anytime, anywhere.
Heal yourself like never before ❤️🩹
Experienced instant relief from persistent foot pain.
Have noticed a decrease in age-related foot inflammation.
Saw improvement after a long day of pain.
One million Americans who used to accept pain caused by neuropathy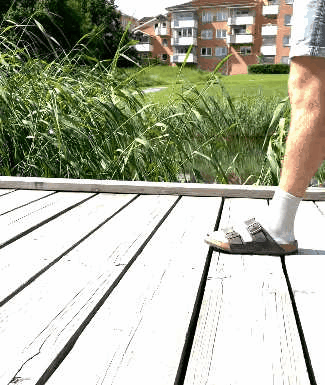 People are shocked by the results they got…
"These BambooSocks have truly transformed my life. Both my feet have been plagued with severe tendonitis, and finding any sort of relief has been a struggle. My podiatrist suggested that surgery was the only viable solution. But when I first wore these BambooSocks, it was as if I had exhaled years of pent-up discomfort. For the first time in what feels like forever, my feet felt at ease. After trialing them for a few days, I found that their effect is most pronounced when I keep them on overnight. The dread of those first morning steps is gone. Day-long swelling and discomfort have also seen a noticeable reduction." – Harry D.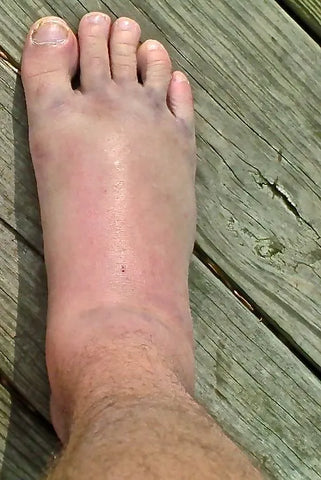 "I have been enduring the repercussions of chemotherapy-induced neuropathy for around 1 ½ years. These BambooSocks provided me with INSTANT comfort after just one night's wear. And this relief lingered well into the following day. Further improvement was noted after wearing them for a second night, and they've now become an integral part of my bedtime ritual. In addition, their customer service is outstanding. I initially ordered the wrong size, and upon reaching out, they promptly rectified the situation." – Wendy K.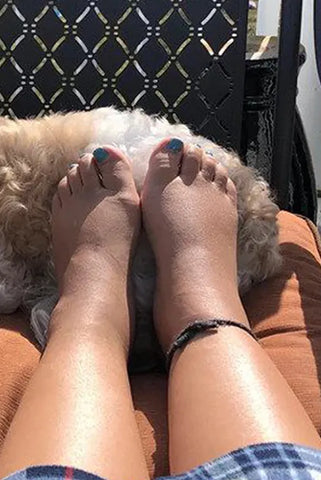 "Adore my BambooSocks!!! I've made a routine of wearing them to bed each night and they've immensely helped with pain and swelling from a past injury, as well as my fibromyalgia joint pain. I'm extremely satisfied with this purchase and also wear the knee-length versions to bed. Can't recommend them highly enough." – Daniela J.