SALE!

2023 Urban Leisure Sports Protective Anti-stab Work Shoes
Description
loafersIntroducing the Urban safety boots – the ultimate work shoe for comfort, style and protection. These boots are designed to provide a perfect blend of functionality and fashion, ensuring that you not only look good but feel great on the job. Made from military grade kevlar, these boots are incredibly tough yet lightweight, offering long-lasting protection for your feet. The padded midsole provides superior cushioning, while the roomier toe-box ensures all-day comfort. With the Urban safety boots, you can work hard and stay comfortable all day long.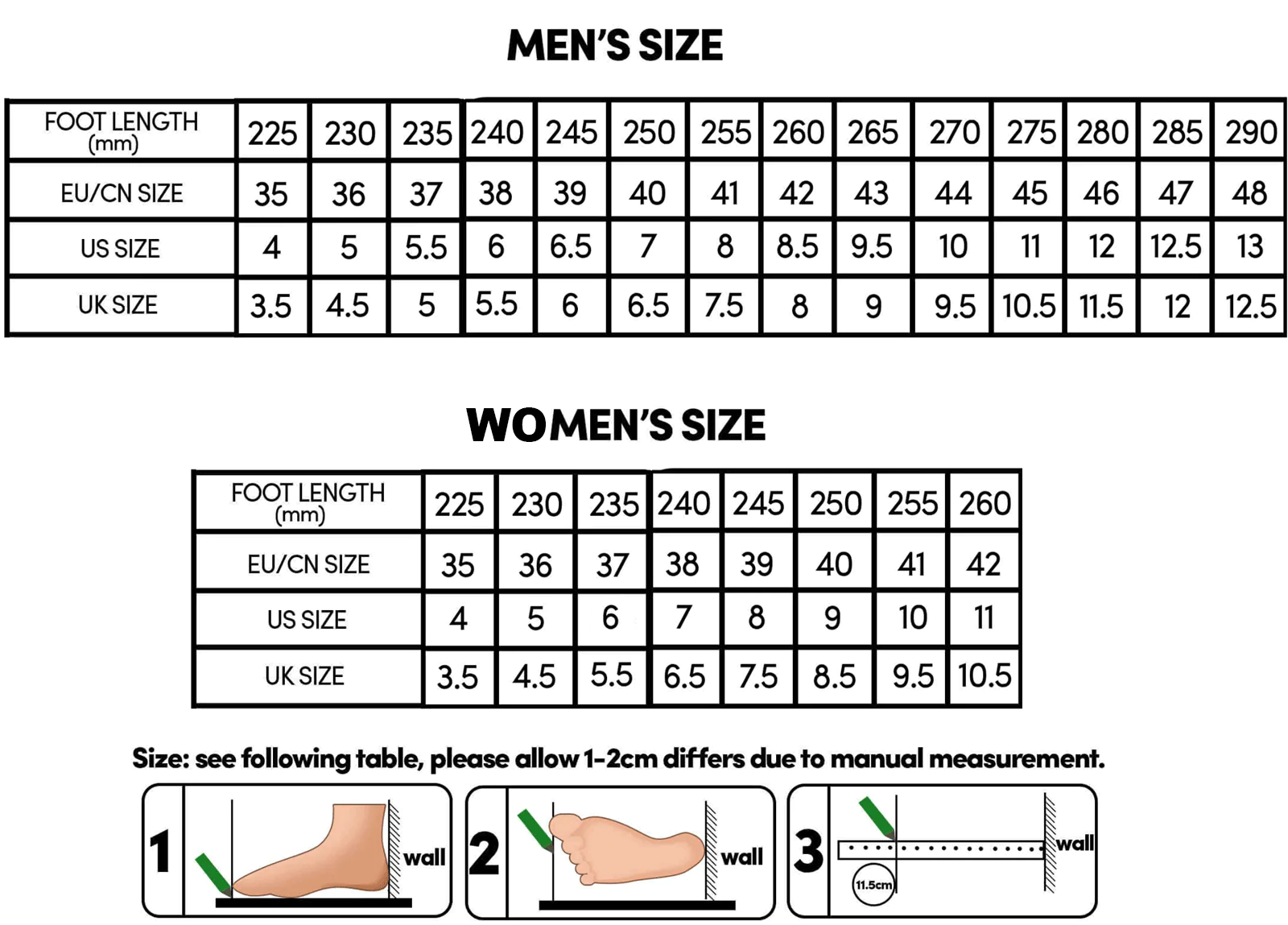 Features
Breathable Flymesh
European Steel Toes
Puncture Resistance
Cushioning Midsole
Super lightweight less than 1lb/500g
The #1 Most Breathable Invincible Shoe
OSHA Certification: ASTM F2413-18 M I75 C75 PR
The all-in-one work safety shoe that provides comfort, style and protection.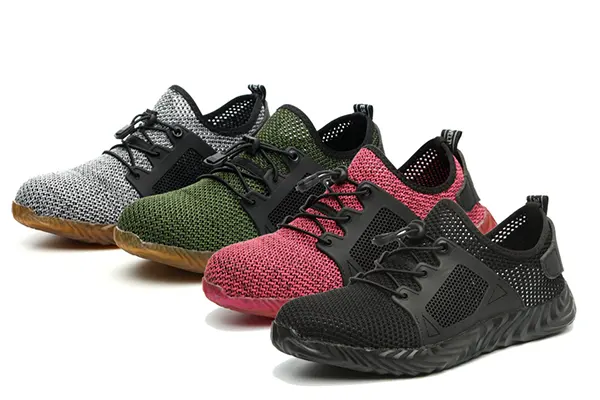 Those shoes are built with Military Grade Kevlar, Incredibly touch yet lightweight material (Same as bulletproof vests)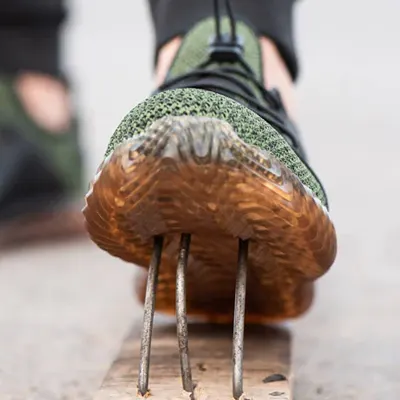 Puncture Resistance
Feet remain safeguarded against workplace and environmental hazards with military-grade kevlar.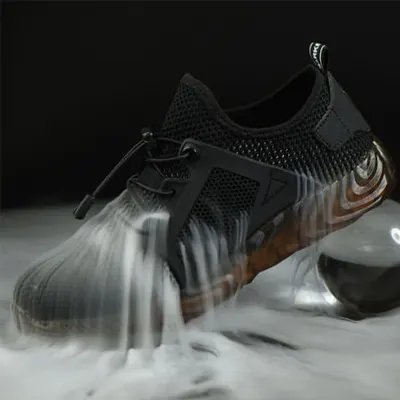 Breathable Flymesh
Offers maximum airflow for breathability, prevents foot odor and sweaty feet. lined with moisturewicking mesh.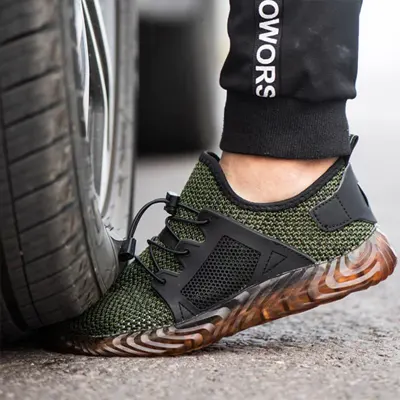 European Steel Toes
Constructed with heavy-duty steel for complete protection against falling and crushing hazards.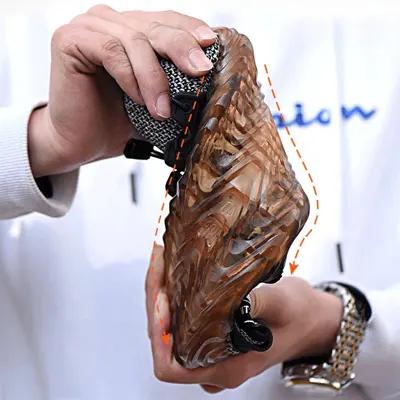 Flexible
Offers flexible, springy composition evenly distributes body weight across the feet for comfort.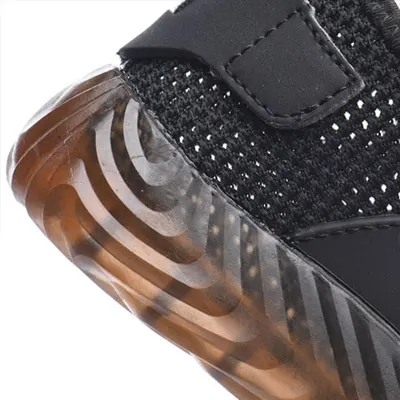 Shock Absorbing
Design to reduces impact on the feet, providing enhanced comfort and protection.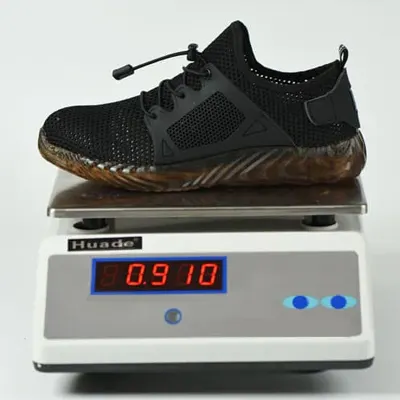 Lightweight
The super lightweight material prevents foot fatigue during extended work shifts.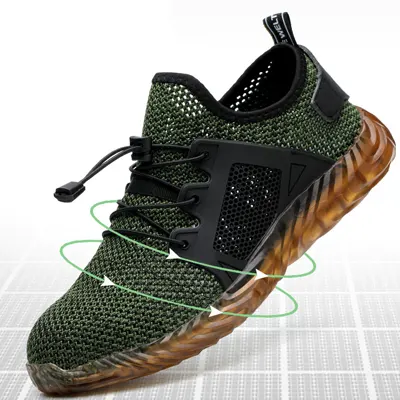 OSHA Standards
Built to Impact Resistance, Compression Resistance and Puncture Resistance standards.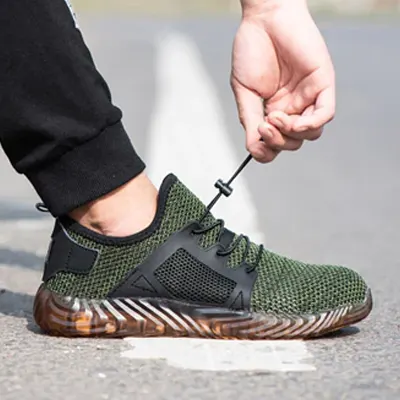 Made for Comfort
The midsole padding provides excellent cushioning and a spacious toe-box for day-long comfort.